Discover Reflexology
Relax and heal through your feet
What Is Reflexology?
Reflexology is a natural, alternative therapy that involves the application of pressure to zones on the hands and feet using specific thumb, hand and tool techniques. The system is based on the principal that the body is reflected, via the nerves, in specific zones and reflexes in the hands and feet.
The earliest origins of Reflexology are documented in ancient Eqyptian heiroglyphs and inscriptions over 3000 years old. It is maintained that the Egyptian process of working on feet to affect health outcomes migrated to other cultures via the Roman Empire.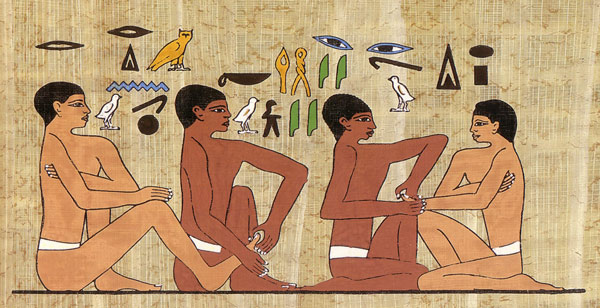 How Does Reflexology Work?
Application of pressure to the zones and reflex points in the hands and feet serve to release tension throughout the body. Medical doctors agree that the majority of health concerns are associated with nervous stress and tension. By relieving stress and tension, reflexology balances nerve function and blood circulation, and helps the body to normalize. It is in this state of deep relaxation that symptoms reduce and feelings of well being are produced.
Whilst all body systems can benefit from reflexology, the most noticeable effects will be felt in your circulation, nervous and lymphatic systems.
Regular reflexology sessions conditions your body systems into a more balanced mode of operation. When such a relaxed state is your norm, more positive lifestyle changes are instigated.
Reflexology is also used for post-operative recovery and palliative care. Reflexology is recommended as a complimentary therapy and should not replace medical treatment.
About Your Reflexologist, Robyn Senden
Philosophy: Most of us are living such hectic lives it takes a while to slow down. Once you have had your first reflexology session, you learn to relax quicker each time. Slowing your mind, your heart rate and respiration, as well as stimulating all your reflexes; this will reduce your stress, improve your health and allow you to be more focused and productive. So making time for Reflexology actually gives you more time for a better life!
Other Modalities: Robyn practices other modalities in alternative, complementary health services and plans to expand into these areas in the not too distant future. A brand new website is in the works to launch the new range of services but this site will remain to advertise and educate about reflexology.
Accreditation: Robyn first registered with the Reflexology Association of Australia (RAoA) in 2008. Since then, Robyn has held RAoA positions as the Committee Secretary and a member of the Events Committee. RAoA requires members to complete ongoing training to keep their skills current and knowledge up to date.
Qualification: In 2008, Robyn Senden completed a formal qualification in the Ingham Method of Reflexology, which was developed in the USA in the 1930's by Eunice D. Ingham, a Physical Therapist, and Dr. Shelby Riley, M.D. For more specific information on the Ingham Methof of Reflexology, please visit the International Institute of Reflexology.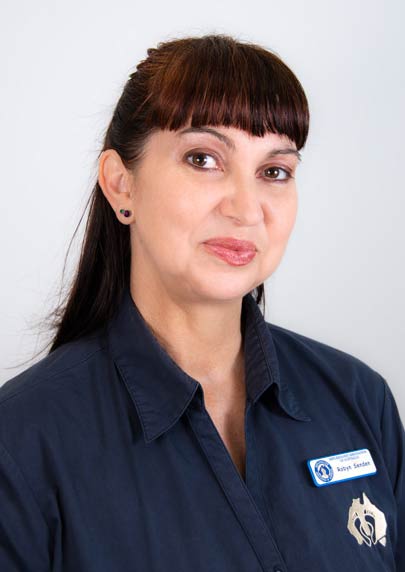 Reflexology Chart of Foot Reflex Points
Many clients call or email wanting to know where specific reflex points are for self-treatment. Below you will find a chart that I had deigned of foot reflex points/zones. Technically it's fairly accurate, the upper reflexes are a bit stretched, but it looks gorgeous! The chart was based off the Ingham Method chart available from the International Institute of Reflexology.
Bookings & Enquiries
For all booking enquiries, please use the contact form below or if using a mobile, click the Call Now button.
Call Now
Appointment Enquiries
Please be aware that Robyn Senden is not a massage or acupuncture therapist. To avoid disappointment, please do not make enquiries about these services.
The most important information required for new appointments are your phone number , suburb and possible date and time for the appointment. Since appointments can be spread over Brisbane and the Gold Coast on any given day, you may need some flexibility.
Reflexology Appointments for Brisbane and  Gold Coast
All appointments are delivered in the comfort of your own home. Due to the mobile nature of Robyn's practice, availability in your area may be limited. There is no clinic location available for treatments.
*Regularly serviced suburbs for mobile appointments include:
Springwood
Daisy Hill
Shailer Park
Cornubia
Carbrook
Meadowbrook

Eagleby
Loganlea
Edens Landing
Mount Cotton
Alberton
Stapylton
*North Gold Coast area frequently serviced includes:-
Ormeau
Ormeau Hills
Pimpama
Kingsholme
Helensvale

Runaway Bay
Upper Coomera
Coomera
Oxenford
Hope Island
Service Fees
*Appointments outside of the regular service areas may incur a $20 travel charge.
Service fees include all time and equipment required for a treatment. Treatment time commences at arrival and concludes at departure.
90 minute treatment including consultation: $135.00
60 minute treatment: $90.00
30 minute treatment (ideal for children): $65.00
Appointment Hours
Monday - Friday: 10am- 4pm (last appointment time)
Weekends & Public Holidays - By appointment only. Surcharges apply.